| Senior Wellness Specialist, Satin Wellness|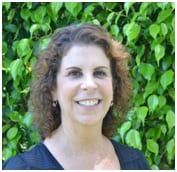 Kerri Newby is a certified Senior Wellness Specialist in the LROME™ (Limited Range of Motion Exercise) methodology. LROME™ is a scientifically proven and proprietary strength training methodology that is safe and effective for all people. It is used by our over 600 Clients on the East Coast.
For the past 35 years Kerri has provided personal one on one training, focusing on those over 50 years of age.
With her background in fitness and teaching Anatomy at the College level, Kerri has the experience and knowledge to focuson helping others increase their health, fitness and strength.
Kerri was born with a love and passion for exercise and has been involved in the fitness industry since the 1980's. Kerri has a natural energy and drive to help herclients incorporate health and fitness into their lives. She loves to teach her clients to understand the benefits of all dimensions in fitness including strength training, cardiovascular and flexibility.
Kerri enjoys cooking healthy foods, reading medical textbooks to increase her knowledge, using LROME™ and practicing Yoga. 
List All Education/Certifications:
• LROME™ (Limited Range of Motion Exercise™) Certified
• CPR/AED – 2017
• Fitour Master Personal Trainer Certification
• Fitour Cycling Certification
• Fitour Yoga Certification
• Fitour Pilates Certification
• Fitour Aqua Certification
• Fitour Group Fitness Instructor