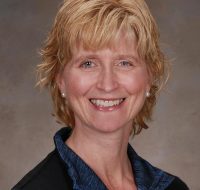 Virtual Personal Trainer and Rehabilitation Specialist
If you are interested in working with Holly, please contact him at 508-341-6697 or email - info@satinwellness.com
Holly Kouvo is a certified Senior Wellness Specialist in the LROME™ (Limited Range of Motion Exercise) methodology.
She has been working as a Senior Wellness Specialist and Personal Trainer for more than 19 years and her passion is to help people fit fitness into their lives. Holly loves to help her clients succeed and watch them improve their strength.
Holly speaks regularly on topics pertaining to health, fitness, brain wellness, balance, motivation and weight loss.
LROME™ is a proprietary and scientifically proven strength training methodology developed that focuses on strengthening specifically challenged muscle groups, is safer to use than full range of motion exercises and eliminates momentum and that makes LROME™ safer on joints and muscles. LROME™ was developed in 1981 by Steve Satin and is being used by over 600 people to increase muscle strength in a safe and effective way. It focuses on specific muscle groups and limits the risks normally associated with larger movements.
List All Education/Certifications:
LROME™ Certified Senior Wellness Specialist
BA Psychology
LROME

™

Senior Wellness Specialist Certification
AFAA Certified Personal Trainer
AFAA Certified Group Instructor
AASDN Certified Nutrition Specialist
FAI Certified Functional Aging Specialist
FAI Certified Brain Trainer
Certified Brains and Balance Past 60 Instructor
CPR/AED
Interests:
Dance, reading, outdoor activities, and spending time with family and friends