14-Point Virtual Strength Assessment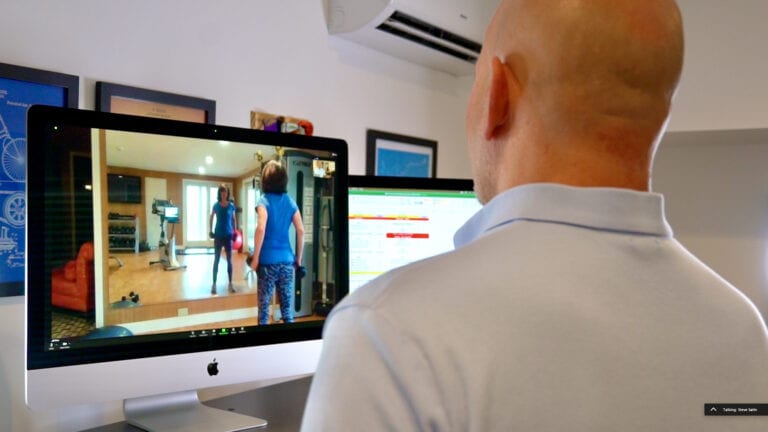 Why should you have a strength assessment before beginning an exercise program?
Our 14-point Virtual Strength Assessment helps you to understand the areas of your body that are already strong and more importantly, you can learn any areas that need to be strengthened.
Before any exercise begins, you should know where your strengths and challenges are located. Especially if you are dealing with any injuries or discomfort.
After your initial conversation, one of our Senior Personal Trainers will conduct Your 14-Point Online Strength Assessment.
After working with 100's of clients since 1991, we use specific benchmarks when conducting your Assessment and it will find any physical inconsistencies that could lead to ongoing or increased discomfort.
Your findings help us to design an individualized program based solely on your requirements. With this information in mind, each exercise will concentrate on specific areas of your body that are most appropriate. There is never any guesswork and no wasted time. The focus and attention is always solely on you.
Your Strength Assessment includes a thorough analysis of each major joint (area) and measures your strength. Your Assessment teaches both you and your Senior Wellness Specialist on where to focus during your sessions, rather than "just do this exercise" approach.
We measure your strength; from your neck to your feet using our online format that we've used since 1991. If you have an issue with your body, your Assessment will find it and help you improve, quickly.
That is why an assessment of your strength before you start any exercise program is so important.
Our experienced Senior Wellness Specialists know that you are different from everyone else and each person has different goals, requirements and rehabilitation needs.
The information we find during your Assessment informs the ongoing Virtual Personal Training sessions. The more knowledge we have, the faster you improve your strength.