Recommended Exercise Equipment
With 30+ years of experience working with clients, we have found the simplest exercise equipment to use during your virtual exercise sessions are listed below. Once you have spoken with your Senior Wellness Specialist and completed your 14-point Virtual Strength Assessment, you can discuss what equipment you will need for your sessions. Just click on any of the images below and you will be taken directly to Amazon.com to order each piece.
Should you have any questions, please reach out to Steve Satin at 508-341-6697.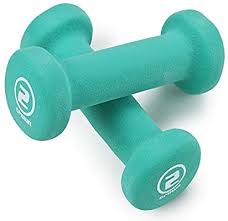 Soft Neoprene Coated Handweights – One Pound, Two, Three, Five, Eight and Ten Pound Pair
$195.00
Spri - Xercuff - Resistance Tubes – Light, Medium to Heavy Resistance
From $15.00 - $20.00