In Home Personal Trainer and Rehabilitation Specialist
|South Shore Massachusetts|
Contact Satin Wellness Today 1-877-728-4634 | info@satinwellness.com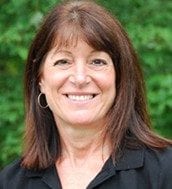 Sheela Calhoun has worked in the field of health and wellness for more than twenty years. She has a background in nursing, nutrition education, personal training, counseling and coaching. Sheela received her master's degree in Counseling Psychology from Cambridge College, is a Certified Wellness Coach with Wellcoaches ® Corporation, and Certified Personal Trainer with the American College of Sports Medicine. Sheela is passionate about helping her clients achieve their personal goals for health, nutrition, fitness and overall wellness from the inside out!
Education/Certifications:
LROME™ (Limited Range of Motion Exercise™) Certified
M.A. in Counseling Psychology, Cambridge College
Licensed Practical Nurse
Certified Strength to Live
Certified Wellness Coach, Wellcoaches Corp.
Certified Personal Trainer, American College of Sports Medicine
Certified Nutrition Specialist, Lifestyle Management Assoc.
CPR Certified
Interests:
Running, cycling, strength-training, kayaking, gardening and spending time with friends and family!